Enlargement is our common interest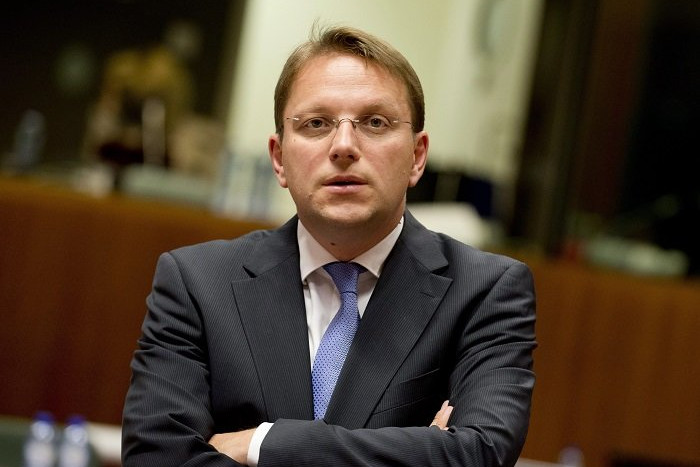 The new European Commission considers it an absolute priority to increase the EU's visibility and influence in the western Balkans, Commissioner Oliver Varhelyi tells us
- You have visited North Macedonia and Albania last week – due to the opposition of some member states, the EU wasn't able to open accession talks with them last autumn. What message did you bring them?
- First of all, I emphasized that the new Commission considers it an absolute priority to increase the EU's visibility and influence in the western Balkans. The second message is that we would like to correct the mistake made last October and we are working on it. We propose the region, including these two countries, a new package. This consists of three elements: a new enlargement method, we will work on starting the accession talks before the Zagreb summit in May. It's also a goal to present a package of economic integration at the summit, which could speed up the economic integration of these countries into the EU.
- What expectations, recommendations did you make?
- My main message was that I can credibly represent the cause of the enlargement and ensure that the Commission continues to deem that these two countries are ready to start the accession talks, if they not only don't give up the reforms and alignment with EU law, but also speed it up.
- How do you want to convince France and the Netherlands to change their mind about the accession talks?
- I want to gradually build up support for my recommendations. First, I contacted those EU members, who didn't support the decision about opening the accession talks. I recently visited Paris, negotiated with the Dutch authorities as well and then visited the two western Balkans countries concerned. I want to build up the bridges which lead us to the opening of the accession talks.
- Do you plan to renew the cooperation with the Eastern Partnership countries too with a similar approach?
- The Eastern Partnership, and specifically Ukraine is a partner of paramount importance which I'm going to visit soon. They can expect a similar approach: serious determination to cooperate with us will be reciprocated. An economy-building process has to be built up there too, I will support that, because having a strong economy, which is catching up with the EU is one of the biggest challenges for Eastern Partnership countries. This would help them to cope with external security policy pressures too.
- Will you be able to share the concerns regarding Ukraine's education and language law in Kiev?
- It's perfectly clear that minority rights are among the fundamental European values. I think everybody agrees with this, including the Ukrainian authorities. Everyone who wants to cooperate with us should respect these values. I think the new Ukrainian president's New Year address, and the fact that the new authorities are open for dialogue is encouraging. It's the common interest of us all to find a solution which is suitable for all parties, I'm striving to promote this process.