Migration has increased along the Balkan route
MH
2019. június 6. csütörtök. 11:15
Frissítve: 2019. június 6. 12:30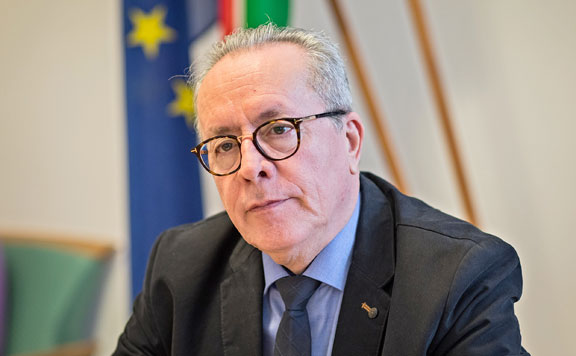 "Experiences so far this year indicate that the movement of prospective illegal border crossers is automatically increasing with the onset of the summer period"
"Migration has increased along the Balkan migration route; according to the latest statistics from the National Police Headquarters the number of people apprehended each week along the Hungarian-Serbian border is currently two hundred, following an average of one hundred in the previous period", the Chief Security Advisor to the Prime Minister said on Hungarian M1 television's Wednesday morning current affairs program, Kormany.hu reports.
"This clearly indicates that the claims deriving from left-wing liberal circles according to which 'there is no migration and there's no point wasting time on the issue' are untrue", Gyorgy Bakondi added.
"Experiences so far this year indicate that the movement of prospective illegal border crossers is automatically increasing with the onset of the summer period", he noted.